Update: 37 dead in Davao Cit mall fire
20 Woe unto them that call evil good, and good evil; that put darkness for light, and light for darkness; that put bitter for sweet, and sweet for bitter!
21 Woe unto them that are wise in their own eyes, and prudent in their own sight!
Recently, Philippine's President Rodrigo Duterte made his controversial turn around on same sex marriage. Quoting PhilStar:
MANILA, Philippines — President Rodrigo Duterte Sunday expressed support for same-sex marriage, reversing anew his stand on the issue, which has sparked fierce debates in other countries.
Speaking to the lesbian, gay, bisexual and transgender (LGBT) community in Davao City, Duterte said people should not be barred from pursuing things that make them happy.
"I want same-sex marriage. The problem is we'll have to change the law. But we can change the law," the president said, referring (to) the Family Code, which states that a marriage is between a man and a woman.
"If that is the trend of the modern times, if that will add to your happiness, I am for it. Who am
I (to stop you)? You know, kung ano 'yung kaligayahan ng tao, ibigay ko. Bakit mo pigilan (if that makes the people happy, why stop it)? Why impose a morality that is no longer working and almost passé," he added.
Months ago, the President said he was against same sex marriage. Quoting PhilStar again:
BANGKOK — President Rodrigo Duterte stressed on Sunday that marriage in the Philippines is between a man and a woman as he criticized supposed attempts in the west to blur the lines between males and females and impose it on other countries.
Duterte clarified that he had nothing against homosexuals but made it clear that the Philippines should not be forced to adopt the mindset of the west with regard to gender.
"Tingnan mo 'yung (Look at) Time magazine ngayon. Wala nang (there is no more) gender because you can be a he or she," the president said during a meeting with the Filipino community in Nay Pyi Taw, Myanmar.
"Yun ang kultura nila. Eh di kayo lang, hindi 'yan pwede sa amin. Katoliko kami at (That's their culture. It does not apply to us. We are Catholics and) there is the Civil Code, which says that you can only marry a woman for me… for a woman to marry a man," he added.
The Philippines' Senate President Aquilino (Koko) Pimentel III quickly backed up the President's remark saying, "The President's pronouncements will surely start the national debate about the concept…Let the discussion on the subject begin,"…
The President didn't know the implication of his change of heart on this issue. He and Senator Pimentel didn't know like the rest of the unsuspecting world, that promoting or condoning this perverted view on marriage invites curse from Yahweh. I don't find it coincidence that just about 5 days from the day PRRD announced his new stance before the LGBT in his hometown in Davao, the city got a major impact from the storm Vinta (Tembin) as it made landfall yesterday, Friday, December 22. The storm barreled through Mindanao and two of the most affected cities are Davao and Cagayan de Oro, the latter being the hometown of the good senator.
Flood Swamps Davao, Cagayan de Oro due to Vinta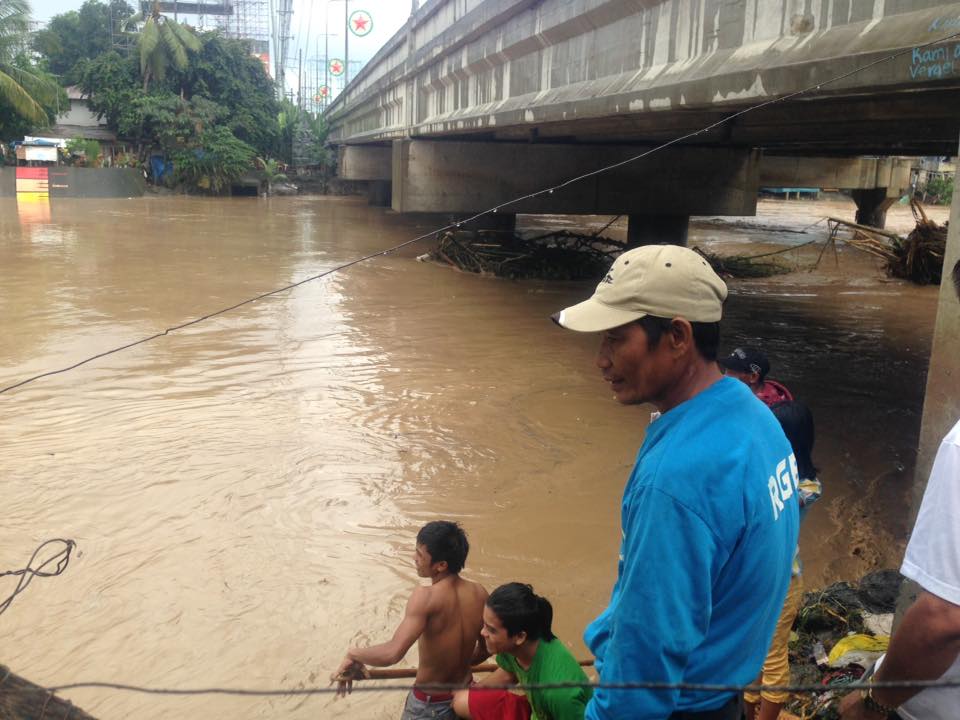 It is noteworthy that Vinta followed closely Typhoon Urduja named the deadliest storm to hit the country this year, which battered large parts of Visayas and Luzon and some parts of Mindanao. Practically, the entire nation is affected by the storms.
Urduja damage breaches P1 billion- NDRRMC
While Davao is still reeling from the storm, NCCC Mall, one of the city's largest malls caught fire earlier today, around 9:30 a.m. As of this writing, here is the latest:
(UPDATED) The New City Commercial Center (NCCC) Mall in Maa, Davao City is still engulfed in flames as of 7 p.m., Saturday, December 23.
It's sad to see this happening in my country though I knew this same-sex marriage issue was coming as the Lord already showed me back in 2012 which I kept re-posting on this blog. This evil is sweeping the world so fast that it's admittedly difficult to stop. Ignorance of His Word and rejection of the Truth are the reasons why people are easily swayed to accept this major shift in marriage views. President Duterte aptly expressed the mindset of the world that, "If this is the trend of the modern times… I am for it. If that makes people happy, why stop it? Why impose a morality that is no longer working and almost passé?"
Unfortunately, such thinking is nothing new. The same wickedness filled the earth in Noah's time and was repeated in Sodom and Gomorrah. This generation is getting closer to the day of judgment as sexual perversion has returned. Swiftly, the nations are falling back into the same decadence that caused Yahweh to flood the whole earth and razed Sodom and Gomorrah to ashes.
The Lord is warning this nation, especially the Christians, through these storms and fire. We better take heed. Take seriously the word of the President, pray earnestly against it. We must pray for the Christian legislators to take their stand and oppose any attempt to change the laws on marriage and family.
I cannot, however, guarantee my fellow believers that same-sex marriage will not be legalized in this country though we pray against it because the Bible warns us about the evil days to come and how we, the people of God, will be hated and persecuted for our faith. This is what we must prepare ourselves for in the coming days.
If the Lord, in His mercy, will not allow our nation to be like the Western nations that adopted same-sex marriage, that's something we must be truly grateful. But how are we different that the Holy One would spare this nation from falling into such an error? This is the question I would like pose to every true Christian in this nation reading this message.
Love in Yeshua,
Cynthia